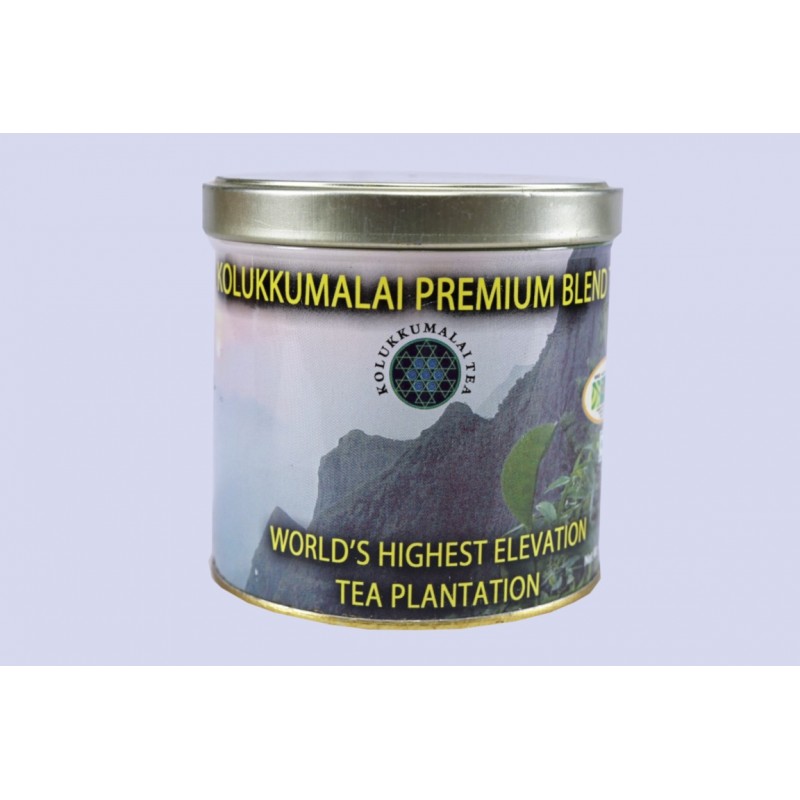  
Kolukkumalai Premium Blend Tea 125g
Our Kolukkumalai Tea has been a winner of " Golden Leaf" award given by UPASI (The United Planter's Association of Southern India) for best quality Tea.
Kolukkumalai Tea comes from the worlds's highest elevation tea plantation ranging from 6500 to 8199 feet in the sloping hills of the Western Ghats of Southern India. The higher the altitude, the greater the quality of tea!
Unlike regular tea, our top tender tea leaves and buds are hand-picked and processed utilizing the high quality old orthodox method. No pesticides & No fertilizers are used.
The high altitude tea is nature's magical gift!
Treat yourself to the taste of a refreshing blend and enjoy the rich flavor of India.